College move-in day: tips for parents
GET YOUR FREE MOVING QUOTE
"*" indicates required fields
Sending your kids to college is a very proud, yet emotional day for parents. Seeing them move away from your family home for the first time – maybe even out of state – can be incredibly challenging. On top of that, college move-in day can bring additional stress. With all the packing, figuring out what to bring, and settling in a dorm room with the new roommate, the whole endeavor can get pretty exhausting. We at Michael Brooks Moving had many chances to make this process easier for students of New Hampshire and their parents and now we want to share some of the tips for an easier college move-in day with you.
Pack with the purpose for college move-in day
Students and parents of Merrimack NH mostly agree on one thing – figuring out what to pack for college move-in day is sometimes nerve-wracking. You're constantly in fear your child is going to forget something crucial for their college life. To avoid forgetting something important or overloading your child with too much unnecessary stuff, a list of essentials is a life-saver. This list will depend on multiple things, including the university. Some universities offer accommodation where every student has their room and might need to bring furniture. On the other hand, others have dorm rooms shared by more students. To make the whole process a lot easier packing services Merrimack NH are at your disposal to pack all your belongings safely and quickly.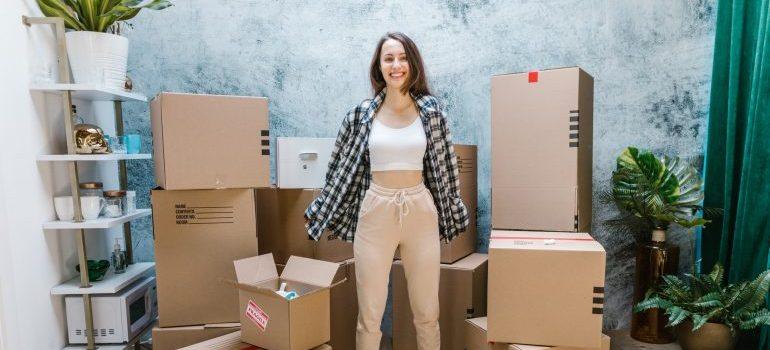 What to bring
Every college should provide all students who are moving into student dorms with a checklist of things they should bring. They should also provide students with a list of items that the dorm rooms already have so that students don't bring those. The list of things to bring usually contains things like twin sheets, laundry essentials, bathroom essentials, etc. Get a good college dorm checklist of what to bring to make sure nothing is forgotten.
Things can get a bit more complicated if students are moving heavy items like home gym equipment. This is quite usual with students who are athletes or just gym rats. If your child plans on moving some of their workout equipment we advise you to hire home gym equipment movers NH to ensure everything is relocated safely.
Utilize help for the college move-in day
Being prepared for the college move-in day also means making sure you have enough help at your disposal if you need it. Talk to your friends and family and ask them if they can help with packing, carrying, and lifting the boxes. The best way to ensure everything is done properly is definitely to choose one of the best moving companies Merrimack NH has to offer and let them do the job.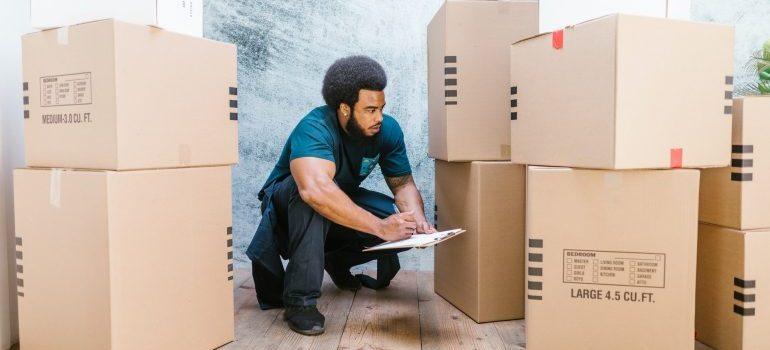 Keep in mind that while the whole family probably wants to see your child go off to college, you don't want all of them crammed into a small dorm room. Check the college's guidelines for move-in day help. They might be offering help to new students or limiting the number of people helping in dorm rooms.
Encourage your child to coordinate with their roommate
Your child should get in touch with their roommate before the semester starts to get to know each other. In addition to that, they should agree on who's going to bring what. For example, they might need only one microwave, mini-fridge, TV, and so on. This will help them avoid duplicates and over-packing unnecessary items.
After college move-in day: Embrace change
After your college freshman heads to school, your everyday household dynamics will change. However, this change can be a good thing and a new beginning. You and your spouse will have more time once the college move-in day is over. Maybe you'll finally have more time to focus on yourself and your old hobbies. Enjoy this change as it's about to bring many adventures and opportunities for you and your child.